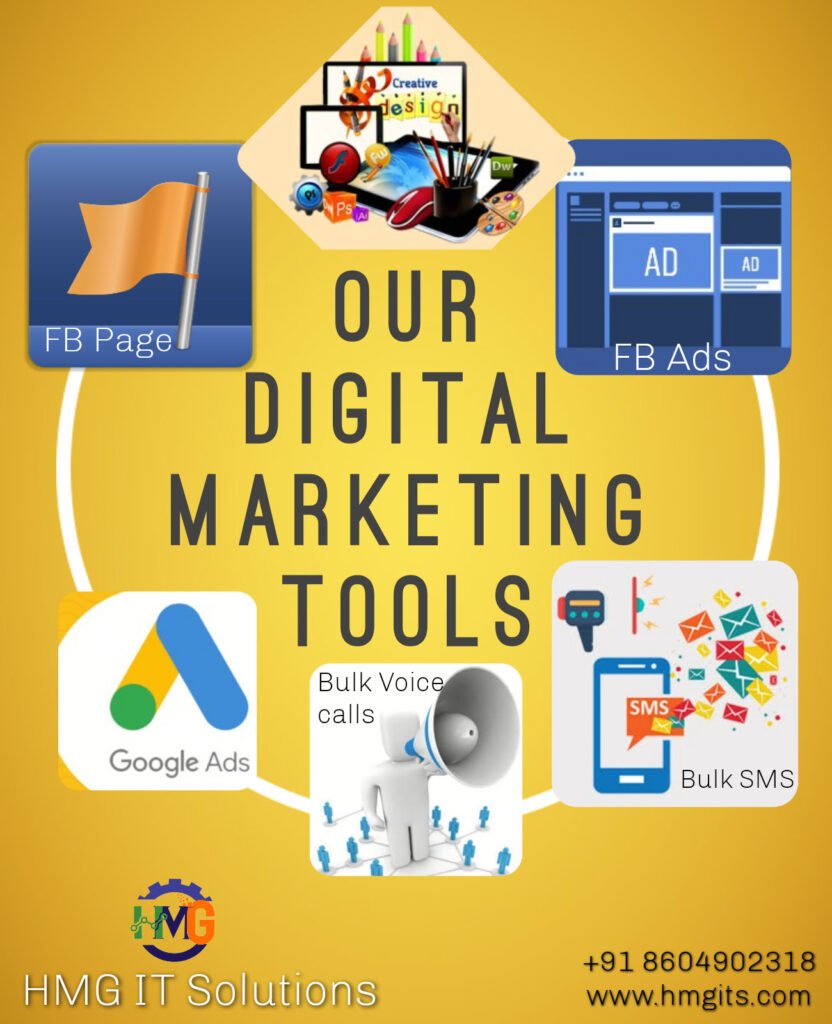 As like other services, HMG IT Solutions Provide Digital Marketing solutions For those who want to go online with our famous marketing plans and strategy. Numbers of peoples are thinking to do that but doesn't know that how to get started. They are frequently using traditional platform of marketing because that is familiar to them. But they must choose this digital marketing services to promote anything they want. HMG IT Solutions offering SIX pack plan which includes almost every aspect of digital marketing.
SIX PACK PLAN by HMG IT Solutions
SIX pack plan includes:
Poster Designing : Before you start you need some idea and goal to publish, so without creativity you can not do that. Poster designing include Graphic Designing, Content Writing, Drawing imaginations of your thoughts. A well designed poster can stop scrollers and force them to view and read you content and help to convert them as lead for your campaign.
Fb Page Management : After Creating a good Poster or Design you may post it somewhere you want, why not on Fb page. Fb page is very important to reach more people digitally. We Help to create Fb page Create Banners, posts, contents, tags, and lots of things.
Fb Ads Management : When your are done with Fb Page your may be publish your content socially. You may get more reach for your post and content you have created, but if you want to reach targeted audience you must have to choose Fb Ads. HMG IT Solutions will help you to create powerful Ads campaign to reach accurate people you want to target.
Google Ads : Just like Facebook Ads you may switch to Google Advertisement to promote anything. We Should not compare Google vs Facebook ads Because of their own specialty. Google have multiple platform to show your ads to reach your targeted audience.
Bulk SMS : It May be traditional way to promote your business but it is also more effective someway. When you already have a list of contact numbers of targeted audience then you should try our Bulk messaging Service to delivery you content or message.
Bulk Voice Call (OBD) : Just like Bulk SMS you send Bulk voice call to your targeted audience, if you already have a list of contact numbers.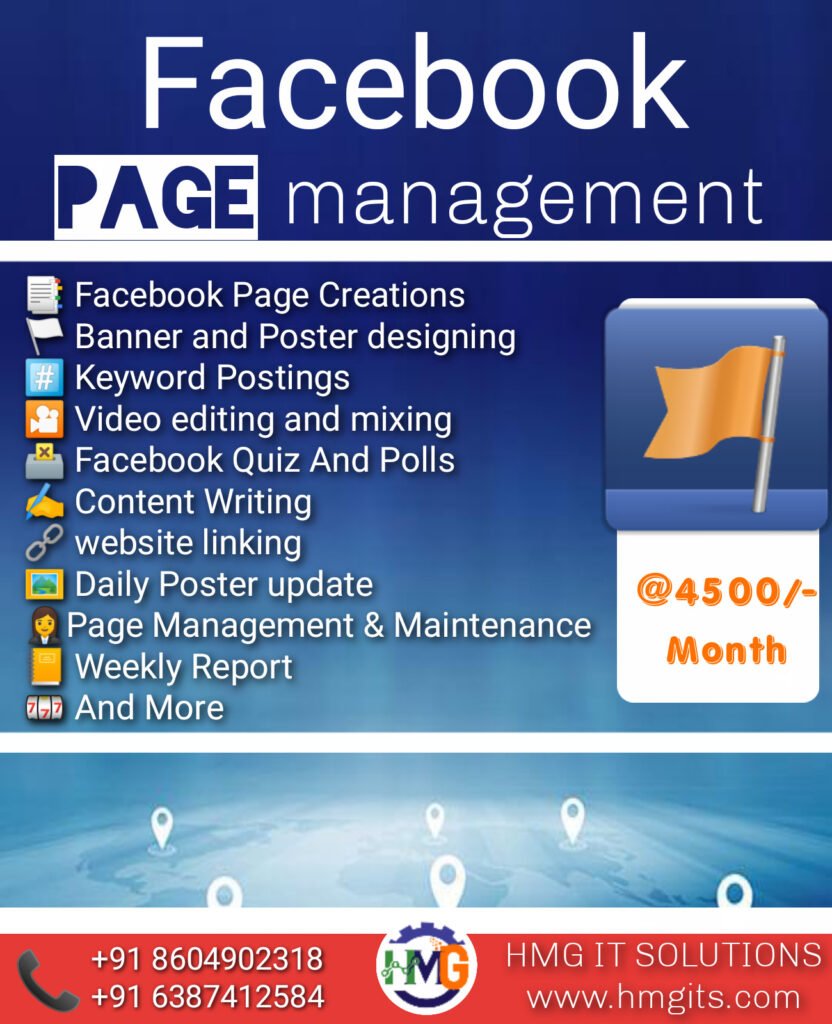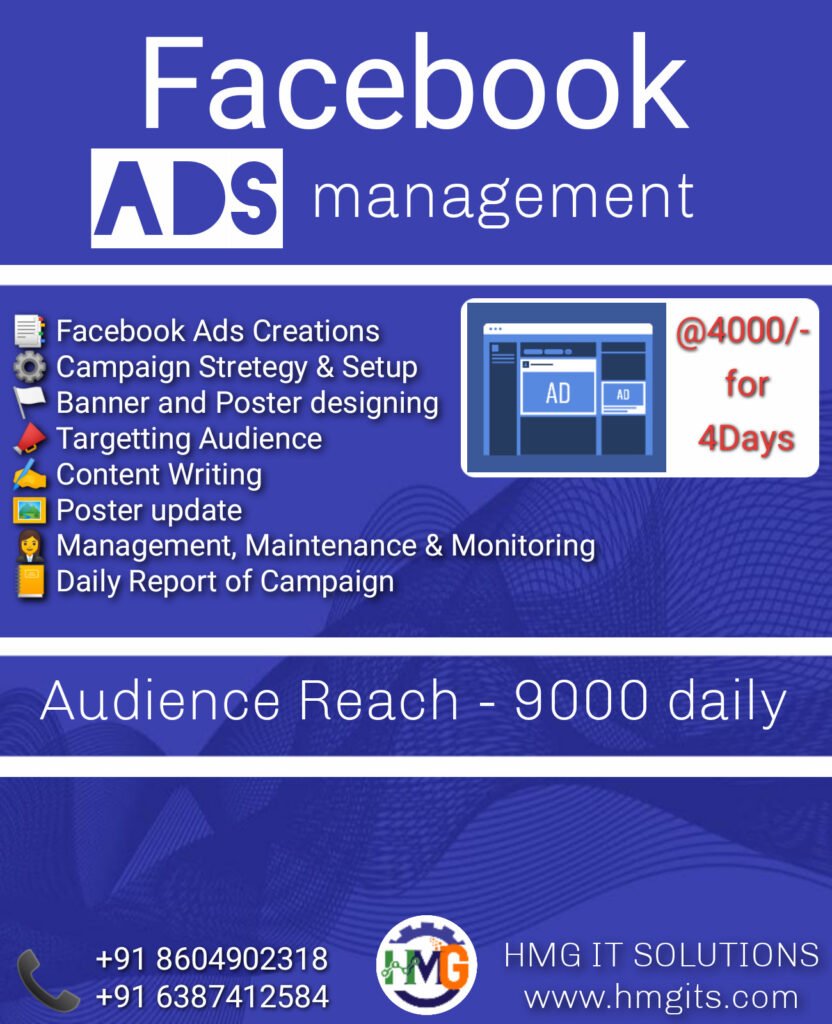 For more info and support visit our website or contact us.

DIGITAL MARKETING TOOLS OF HMG IT SOLUTIONS YEAR 2021